Revenue Protection for Railways (RPO)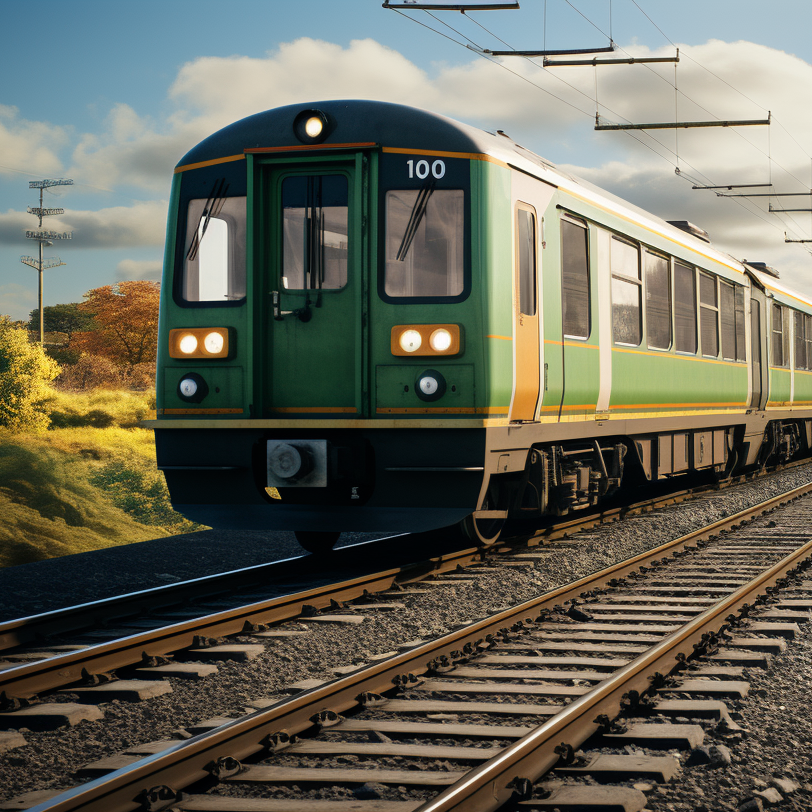 Boost revenues with real-time penalty fines.
Most travellers purchase a valid ticket, but some may try to avoid paying. To prevent this, rail networks have implemented Penalty Fare systems. If even a tiny percentage of passengers fail to pay for their tickets, it can result in substantial revenue loss. Train companies are responsible for protecting the interests of fare-paying passengers and safeguarding taxpayer investment in state-owned railways. Anyone caught trying to evade the full price of a train ticket will receive a Fixed Payment Notice (FPN).
A fully automated system is essential for maximising revenue through FPNs. Each additional FPN issued daily results in millions of annual revenue the railway would otherwise lose.
Revenue Protection Officers (RPOs) can now enjoy a more convenient and hassle-free experience thanks to Theta's integration of digital technology. This means managing tickets and issuing fixed payment notices can be done quickly, whether on a train or at a station.
The ticket issuance and payment collecting devices have NFC antennas and can support various ticketing methods, making them suitable for the transportation industry. RPO agents can use compact Bluetooth printers to issue and print FPN receipts safely and efficiently instantly. All FPNs are synchronised to the back-end system, even if the tickets were issued offline.
The software makes it easy for the RPO to issue FPNs by guiding them through a simple process of selecting the type of fine with drop-down menus, after which they can continue checking the other passengers.
Features
• Our Android application offers automated deployment and updates for a fully digital process that eliminates the need for paper.
• With fully configurable data fields and an intuitive interface, revenue protection officers can issue fixed penalty notices (FPNs) quickly and easily.
• The contactless system captures all necessary information, which is logged for further processing and statistics.
• FPNs can be settled through a payment gateway or direct payment, and address verification is built into the fines issuance process. Our offline-first approach ensures that all necessary data resides on the portable device and is synchronised with the server when connectivity permits.
• On average, fines are issued within two minutes, making the process fast and efficient.
• API available for accessing data and the ability to communicate with third-party systems.
• Admin dashboard used to monitor the real-time activities of revenue protection officers.
Main Benefits
• Save time with a secure and automated solution for Revenue Protection Officers (RPOs) to streamline the process of validating tickets.
• Increase RPO productivity with printed notices synced with the back-end system, even if tickets were issued offline.
• All data is automatically transferred, making it easy to generate reports and reducing manual work for the back-office team.
• This results in higher productivity for officers focusing on follow-up activities rather than administrative back-office work.
• Digital devices are lightweight and user-friendly, creating a more efficient and comfortable working environment.
• Theta's RPO system aims to incentivise RPOs to issue more FPNs, which will boost your revenues.
Route and Fare
management
App
Allows you to manage stations, routes, and fares. This app can also generate an RPO mobile app fare calculation database. We have included a built-in API that can be used by third parties to display route and fare data.
Our platform offers a portal for FPN payment and reconciliation that is both secure and payment-ready.
You have the option to integrate your payment processor or use ours directly on the device.
We also provide a convenient feature for quick FPN lookup by scanning the QR code printed on the paper fine.
We communicate this to you by email and provide a downloadable PDF for your records.
CASE STUDIES⬡ REVENUE PROTECTION FOR RAILWAYS ⬡